Voies cyclables
Cycle routes in our area
VOIES CYCLABLES
Voies cyclables / Cycle routes and circuits
Situé sur la routeà vélo de Tours aux sources de l'Indre et à proximité de plusieurs circuits dans et autour de Sainte Sévère-sur-Indre, nous sommes bien placés pour vous faire découvrir une région oubliée de la France qui offre de nombreux plaisirs visuels.
.......
Situated on the long distance Tours to the source of the river Indre route and close to several circuit routes in and around Sainte Sévère-sur-Indre we are well placed for you to discover a forgotten part of France which has many visual delights on offer.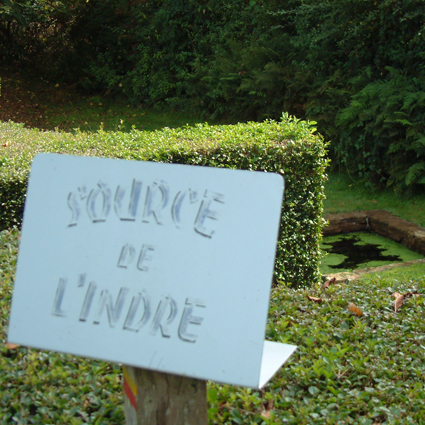 Indre à vélo
L'Indre à vélo est une route longue distance qui part de la Loire à Tours et suit l'Indre jusqu'à sa source, près de chez nous, à Saint-Priest-la-Marche dans le Cher et à la frontière de la Creuse.
Indre à vélo is the long distance cycle route from the river Loire at Tours following the river Indre to it's source near us, at Saint-Priest-la-Marche in the Cher department and also close to the border of La Creuse.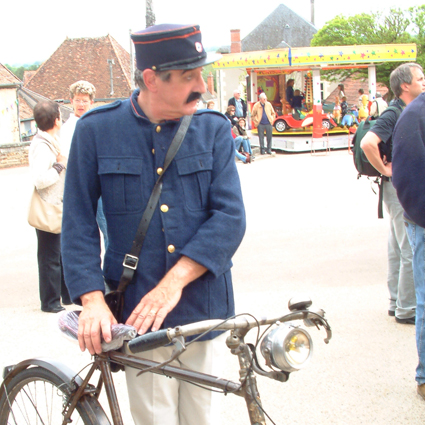 Autour de Sainte Sévère-sur-Indre
Sainte Sévère-sur-Indre est célèbre pour avoir été le lieu de tournage du film "Jour de Fête" de Jacques Tati (1947). Ce charmant village médiéval offre de nombreux plaisirs, dont le fabuleux musée "Scénovision" du film.
Sainte Sévère-sur-Indre is famos as the film location for 'Jour de Fête)' by Jacques Tati (1947). This charming medieval village has plenty of delights on offer including the fabulous Scenovision Museum.
Dans les départements 18 et 23
Il y a beaucoup de beaux endroits à visiter dans la région, notamment Boussac et son château.
There are many beautiful places to visit in the area, including Boussac with it's chateau.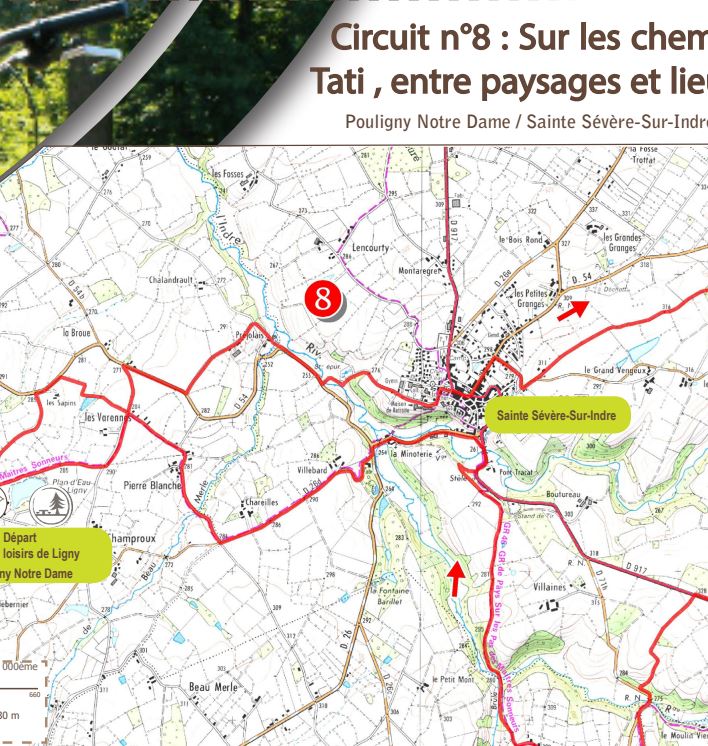 VOIES CYCLABLES
Voies cyclables
...