Atelier sur les herbes de guérison / Healing Herbs Workshop
Notre tutrice invitée, Emma, de " La Petite Sorcière Naturopathe " offre son expertise au cours d'ateliers de 1 à 3 jours et vous apprend à connaître les herbes de votre maison que vous pouvez utiliser pour préparer des remèdes simples pour vous et votre famille.
Découvrez les propriétés curatives de diverses plantes trouvées dans votre jardin, vos pelouses et vos haies. Apprenez à créer une superbe trousse de secours à base de plantes pour les coupures, les contusions et les piqûres.
Au cours de ces ateliers, vous fabriquerez vos propres pommades pour la peau, créerez un journal des plantes et apprendrez à sécher et à presser les fleurs et les herbes.

Nombre minimum de jours requis 1

Our visiting tutor, Emma, from " La Petite Sorcière Naturopathe " offers her expertise during 1 to 3 day workshops and teaches you about herbs around your home that you can use to make simple remedies for you and your family.




Discover the healing properties of various plants found in your garden, lawns and hedgerows. Learn how to create a superb herbal first aid kit for things like cuts, bruises and stings.



During these workshops you will make your own skin salves; create a plant journal and learn how to dry and press flowers and herbs.




Minimum days required 1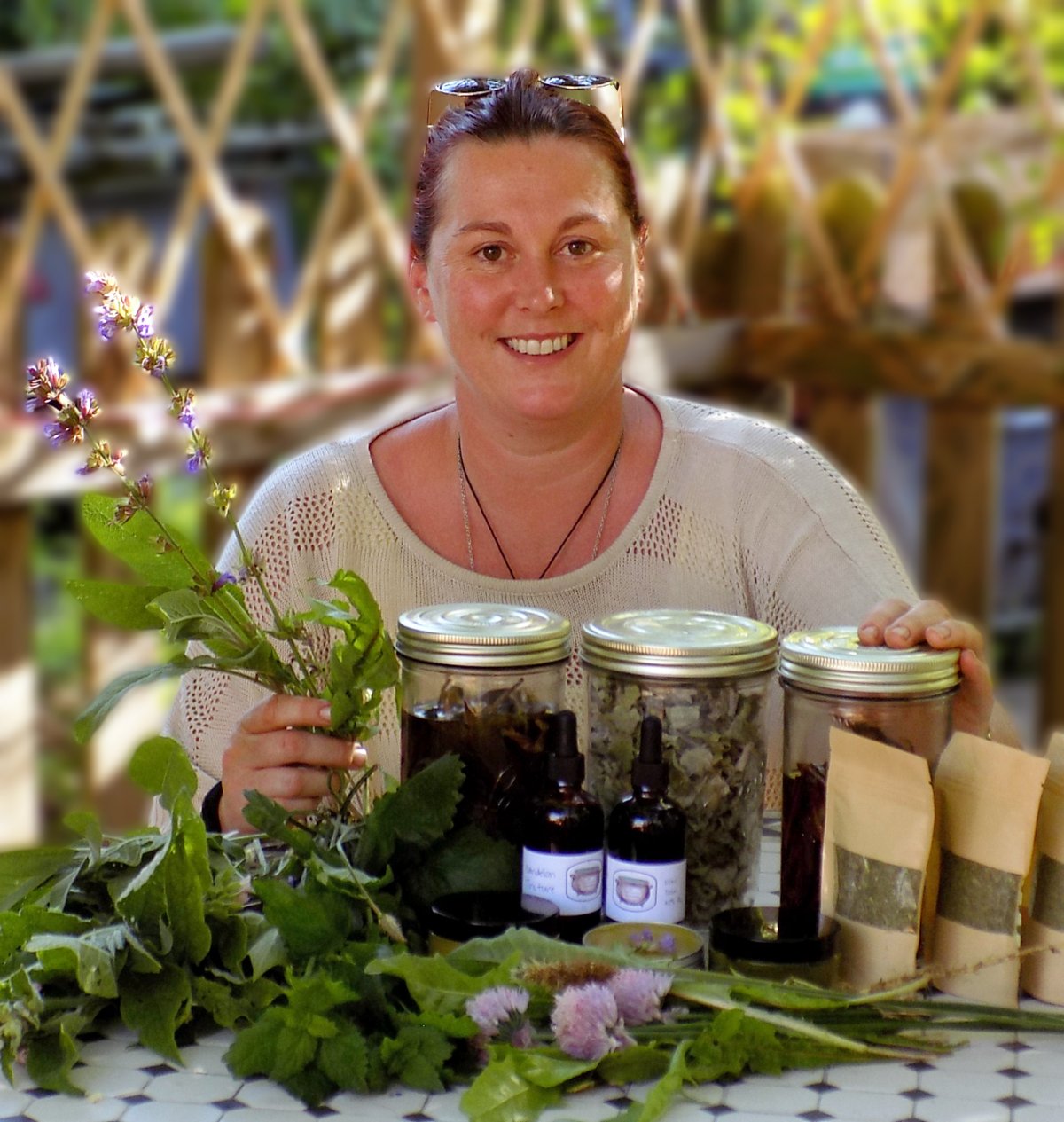 About Emma
HI, I have been living in France since 2012 , however since I arrived I have been teaching English and I finally (thanks to covid!) decided to take a leap of faith and change my direction! I have been teaching for over 16 years and it was the right time to put down the chalk I took the opportunity to study Naturopathy and consolidate my love of medicinal plants and things natural. I have always been interested in herbalism and have practised for many years.

My first diploma in herbalism came in 2019 and I have added to it with others such as CBD and Medical Cannabis advisor, naturopathy, magic herbalism and Ayurveda amongst others. To date I have studied over 1500 hours of formal learning to add to years of practice. I am a member of the International Alliance of Holistic therapists and The Complementary Medical Association.
I offer advice to people who are looking to change their lifestyle, either to move away from modern medicine, or compliment their health regime with plants. For anyone who knows me I tell everyone that "Dandelions will Save the World"
IG // lapetitesorcièrenaturopathe www.lapetitesorcièrenaturopathe.fr